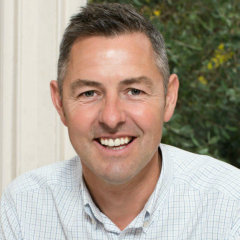 ABOUT US
I would like to tell you a bit about myself and my business.
The initial idea for Copiers Direct began in 1988. I was 21 years old and decided that I wanted to change from selling photocopy paper to selling the machines themselves. I spent 6 years working for Ricoh, Canon, Panasonic and Ben Rumble Communications. I specialised in business to business sales and got really clear what companies wanted from from their office machines and their suppliers. Top of the list was Value for money, Ease of use, Absense of jamming, great back up and support and friendly and helpful follow up and care.
In 1994, I decided to start my own business re-conditioning used copiers and selling them with guarantees and a promise of parts supply for all machines for a minimum of 5 years. I was the only one doing it at the time and people loved the opportunity for great machines at a fraction of the new price. I taught myself how to service the copiers and this proved a successful model.
Over the years, much has changed. I have adapted to the ever changing technology market and increased demand for integrated technology like network and portable device printing and document management solutions. I created a partnership with BDL, a strategy which has proven very successful by giving me access to an experienced group of technicians while allowing me to focus on what I'm passionate about which is finding the right machine to meet my client's needs.
Experience the difference of working with someone who is in the industry for the long term.
Chris Walker.