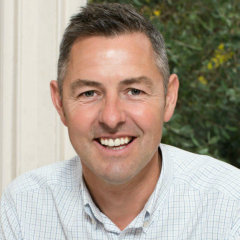 About Us
Copiers Direct began in 1988, when Chris Walker decided to make the switch from selling photocopy paper to specialising in office equipment. After six years working for Ricoh, Canon and other industry leaders, he had a clear understanding of what companies needed from their office machines. Meeting these customer needs created the foundation of Copiers Direct. While Chris' business has been through many iterations - from his start in 1994 re-conditioning used copiers, to today's landscape of integrated technology solutions - what hasn't changed is his commitment to meeting his customers' needs:
● Value for money
● Ease of use
● Absence of jamming
● Great back-up service
● Friendly and helpful follow-up and care
We scope your unique printing, scanning and copying processes and then source the best possible deal (lease or purchase and servicing agreement) by researching multiple leading brands including Hewlett Packard, Toshiba and Canon.
Today Copiers Direct is at the forefront of Christchurch printer and copier hire. Chris has created partnership's with his suppliers, giving his clients access to an experienced group of technicians and freeing him up to focus on his passion: finding the right machine at the best price point possible for his clients. Experience the difference of working with someone who is in the industry for the long term.